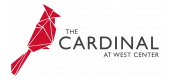 Your Review
Submit a Review

Resident Reviews
|Recommended: YesI don't know. — I have lived here for 2 days. I don't know if I am qualified to leave a review yet. The parking garage is a huge safety hazard around the corners good luck navigating in the garage if you have a bigger car.
|Recommended: YesAwesome, great location, Seems very nice and clean — Just moved in but so far I'd give it a high review
|Recommended: YesProfessional, but a Little labyrinthian — I have had nothing worth complaining about so far, except that perhaps the hallways are a little confusing. Something I will grow used to in time, I'm sure.
|Recommended: YesDefinitely worth the amount paid for. — I just moved in. I live on the fifth floor, so I never hear any noise above me. I haven't heard noise below me. I have a view of the pool. If people decide to be loud down there, I can hear them, but staff has seemed to keep that at a minimum so far. This isn't a fancy apartment but I wasn't expecting it to be. I feel like everything is worth what I've paid for. I can't hear my neighbors, I can't even hear the people I live with through the walls really. Parking was nice because I get to park on the floor I live on, so I don't have to walk too far to get to my apartment which is helpful for bringing in groceries. The parking garage is tiny and really difficult to maneuver in a bigger car or during a lot of traffic, so I would keep that in mind if you're interested in moving in. Bring WD-40. There are plenty of outlets in each room that are placed in decent locations. The amount of cabinet space in the kitchen pleasantly surprised me. The bathroom storage is deplorable, but there is definitely enough space to bring in your own storage. Bring a mattress topper for comfort. The AC works. Overall, for student housing that is located literally on campus, this is pretty good. I hope management and maintenance are good too. Looking forward to the year
|Recommended: YesWelcoming and busy community — I have enjoyed my experience and the ease of moving in. It does seems that only a few employees can answer most questions, but all are welcoming and kind. I do wish I had my balcony unlocked.
|Recommended: YesIt's nice — It's really nice and the amenities are great
|Recommended: YesIt's beautiful — It is a safe and clean place to live.
|Recommended: YesI enjoy the property but It could use a little clean up in halls — I enjoy the property.
|Recommended: YesNeat — pretty neat
|Recommended: YesI love the apartment — It's very clean and the staff are very friendly.
|Recommended: YesGreat location, nice facilities — So far so good
|Recommended: YesIt's nice — It's great
|Recommended: YesClose to campus friendly but dirty — Everyone who works here has been super friendly and helpful However, everything in my apartment was a little damaged and dirty when I moved in. The benefits of this apartment are definitely the proximity to UofA and the fact that rent and utilities are all included in one price, making it more affordable overall than many other options.
|Recommended: YesAn enjoyable living space. — My experience at The Cardinal is nice, it is in a great spot and the place has everything I need. I highly recommend anyone looking for an apartment to come to The Cardinal, it's a great time.